Universal U Shape Car Seat Cushion | Hip Support Cushion | Memory Foam
₨ 2,170.00
Delivery Charges Rs.200/-
Units Sold: 1
"Comfort that Hugs Your Hips – Support Redefined!"
Our Customer Reviews: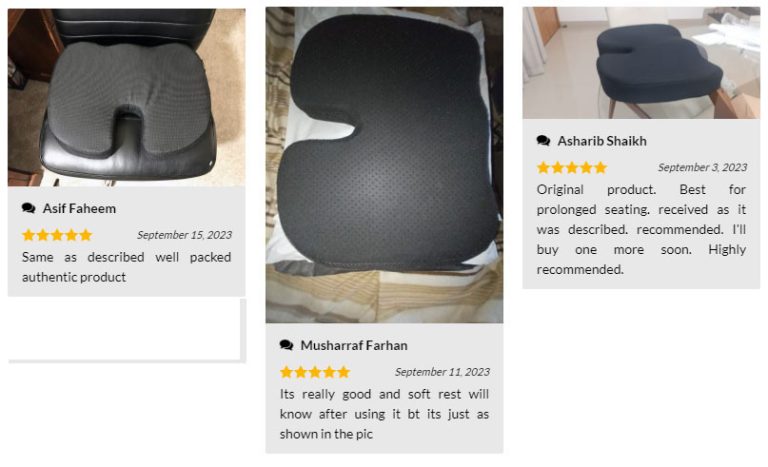 Soft and comfy, like sitting on cloud
Office or Working From Home – Instantly add enjoyable bottom cushioning to any chair to relax the hip muscle and improve posture.
Driving – Enjoy comfy cushioning with every drive without fatigue.
Grippy Bottom – Secures the cushion against your chair, removable in seconds.
Fits All Types of Seating
Package Include:
1x Hip Support Cushion.